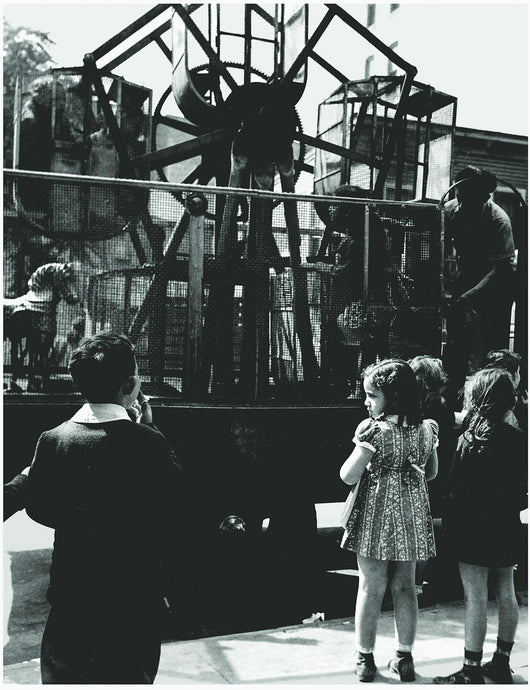 Vintage Poster, 1930s New York; "2 Cents a Ride on Hand-Cranked Ferris Wheel."
Regular price $20.00 Sale
Vintage black and white poster print; " 2 Cents a Ride on Handcranked Ferris Wheel and Merry-Go-Round."
1930s, East Flatbush, Brooklyn, New York.
From original negative.
Size: 18" x 24" (approximate)
Poster is shipped rolled in tubular type box.